January - June 2021 Round Robin
05-04-2021, 01:23 AM
CarrieM Quilt
---
Hi ladies, It's lovely to see all the quilt tops coming along so well! Haven't they developed beautifully!!
I've finished attaching CarrieM's borders and will get it into the post today... I had such fun playing with the flowers and birds! It's turning into a beautiful quilt!!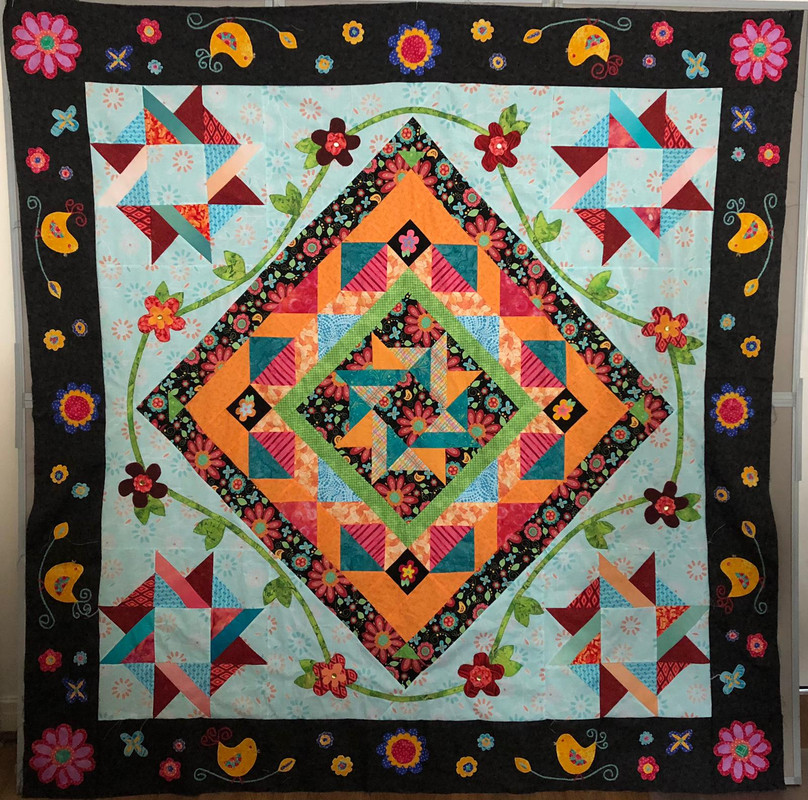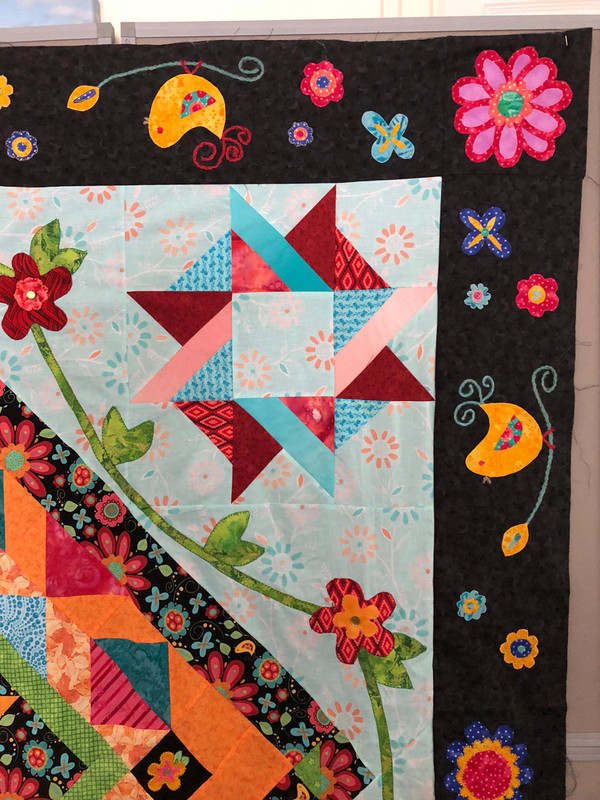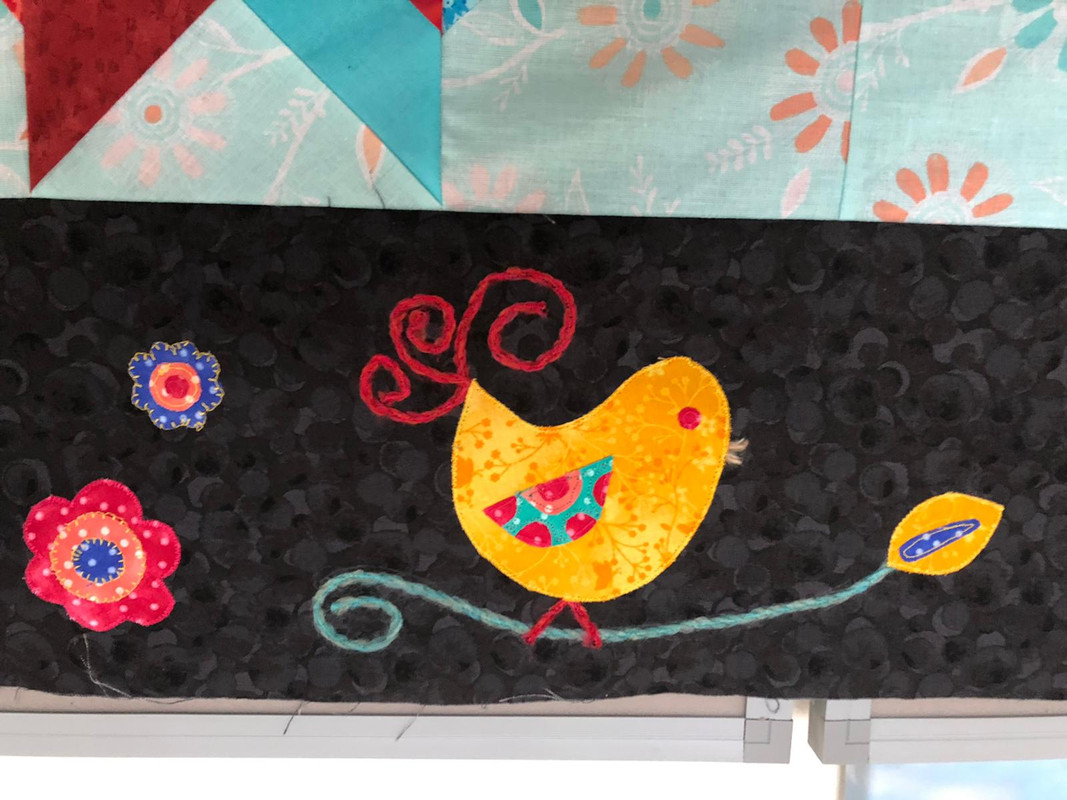 05-04-2021, 06:35 AM
---
Great jobs on the borders Jacquie and MMonohom. I have bitten off a huge project with Monohon's top but I will get it done. It is really stretching my creativity and I love that.

I have to say I am breathing a sigh of relief that I do not have to follow MacyBaby's Dresden plates on Carrie's quilt. I would be at a loss on what to do next. That is such a gorgeous border. Well done.

Back to my border making.
05-04-2021, 11:07 AM
---
Here's the start to my border. Have a few beakers and test tubes to make and Olympic National Park and then I will tie it all together. She likes dinosaur, math, science, pacific Northwest, hiking, thistle, and orange cats. My border will have it all!

Posting Rules
You may not post new threads
You may not post replies
You may not post attachments
You may not edit your posts
---
HTML code is On
---