Coats & Clark Outdoor Thread...for hand quilting
05-20-2012, 08:12 AM
Junior Member
Join Date: Jun 2011
Location: Area 52
Posts: 185
Coats & Clark Outdoor Thread...for hand quilting
---
I picked up a spool at Wal-Mart because they were out of the color of 'Button' thread that I've found I like for hand quilting. I'm kinda liking this Outdoor thread. It's 100% polyester, and not quite as thick as 'Button' thread.

Has anyone else used it for hand quilting? Any opinions?
05-20-2012, 02:11 PM
Senior Member
Join Date: Mar 2011
Posts: 599
---
You use button thread for hand quilting? Hmmmm.... that's interesting. I'm wondering if anyone has used pearl cotton. I'm getting ready to hand quilt a grandmother's flower garden quilt and am wondering which thread would be the best. Any ideas?
05-21-2012, 07:15 AM
Junior Member
Join Date: Jun 2011
Location: Area 52
Posts: 185
---
Thanks for the replies.



I think this 'outdoor' thread is very much like the old invisible thread, only colored. Maybe a little thicker, but not much.

I've had such an insanely terrible time finding hand quilting thread I like that doesn't tangle. Or doesn't cost an arm and a leg.
05-21-2012, 07:18 AM
Junior Member
Join Date: Jun 2011
Location: Area 52
Posts: 185
---
05-21-2012, 04:17 PM
Junior Member
Join Date: Jun 2011
Location: Area 52
Posts: 185
---
I suppose my stitches are bigger than those of the experts, but my interest is more in the visual of the whole quilt rather than seeing how much thread I can get on one. I do mostly theme-type quilts, like these: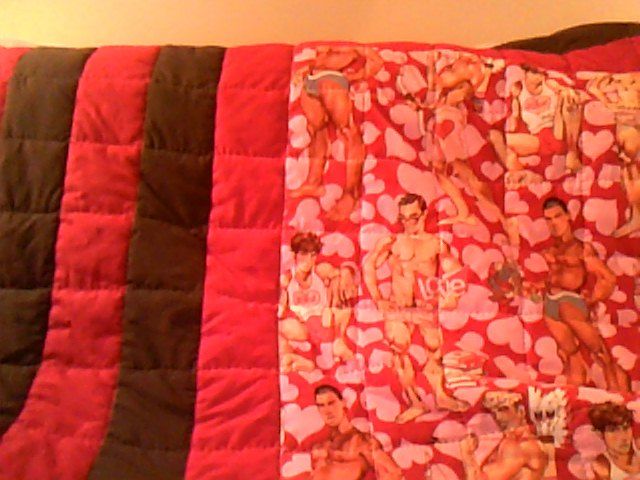 Thread
Thread Starter
Forum
Replies
Last Post

Posting Rules
You may not post new threads
You may not post replies
You may not post attachments
You may not edit your posts
---
HTML code is On
---