New ideas: Irish Chain variations
05-21-2008, 04:25 PM
---
Originally Posted by nor'easter
Nice work, Goddess. I like the modern art one better (I've always been known as the oddball :roll: ). It reminds me of the op art movement of the early sixties. Try using the bright hopes block in an Irish Chain. I think you'll like the way the weave patterns work out (I did anyway). It's an easy block that looks quite hard and has a lot of visual impact. Isn't it great how designing can be such a stress buster? 8) Keep it up, you're doing great.
Actually, I did think about using a Bright Hopes block for an Irish Chain. Just haven't gotten around to it.
05-21-2008, 07:24 PM
---
Oooh, i'm making so many ooopsies today, don't know what i was thinking, pattern isnt close to bento box, oh well, my brains just messing up today, but, i do really love the patterns, especially the first one.
05-23-2008, 12:42 AM
---
I took the Rail Road/Irish Chain and filled in the empty spaces with...well, even more Rail Road Blocks, but in a different and lighter color than the woven chain. I like this even better than the first one...lot of texture going on here. :D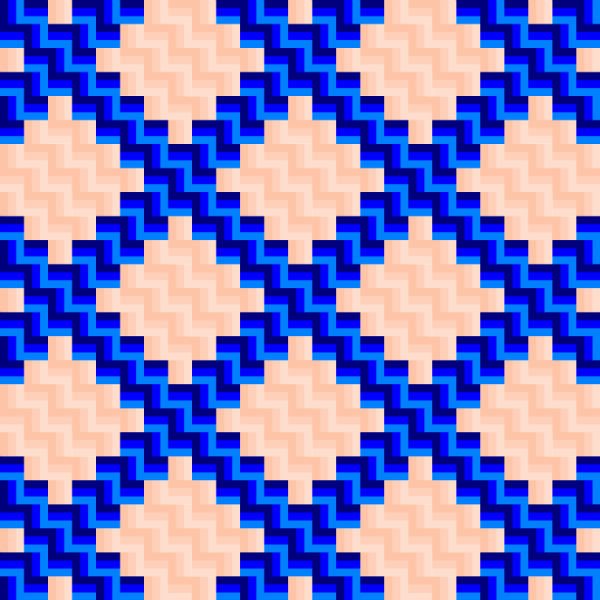 Thread
Thread Starter
Forum
Replies
Last Post

Posting Rules
You may not post new threads
You may not post replies
You may not post attachments
You may not edit your posts
---
HTML code is On
---