Stairway to Heaven part II
07-06-2008, 12:17 PM
---
Hello!
Now that I have in my head how to strip piece these out, I have begun!
Here is a pic of my strips. I have 8 of these 4 strip units.
Will post more when I have done more. Hopefully tonight, but I have my mystery to keep going on too.
Melissa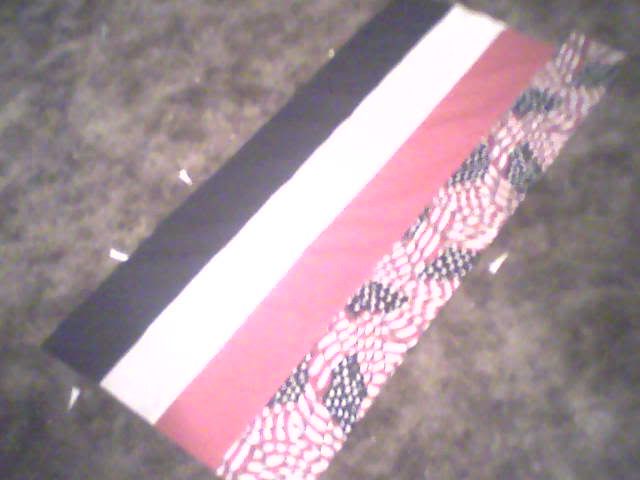 07-08-2008, 02:29 PM
---
So, I sewed a bit more today. I took the 8 sets of 4 strips and first made them into 4 sets of 8 strips like this: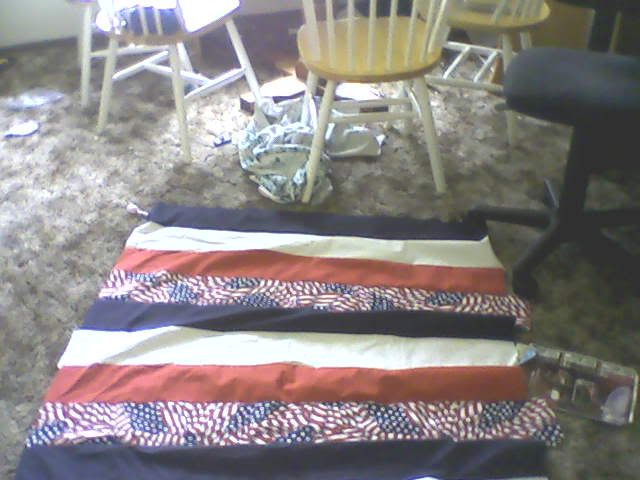 Then I sewed them into 2 sets of 16 strips. They will stay like this the rest of the quilt. I will take strip 1 and sew it to strip 16 and make a tube. Then, I will cross cut at every 5 1/2". After that, I seam rip in strategic areas, and I start putting the top together row by row. I'm not sure yet, exactly how to document that in picture form. But I'm sure I'll think of something. The 2 sets of 16 strips look like this: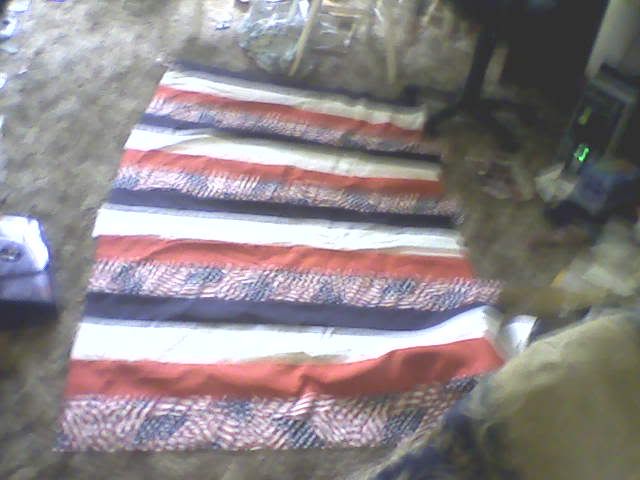 07-16-2008, 11:00 AM
---
I worked some more on Steven's quilt last night. I got quite a bit finished. I would say his quilt top is about 75% completed.
First, I sewed the first strip to the last one and made a long tube. There was no way to take a picture of that. Then I cross cut the tube making rings at 5 1/2".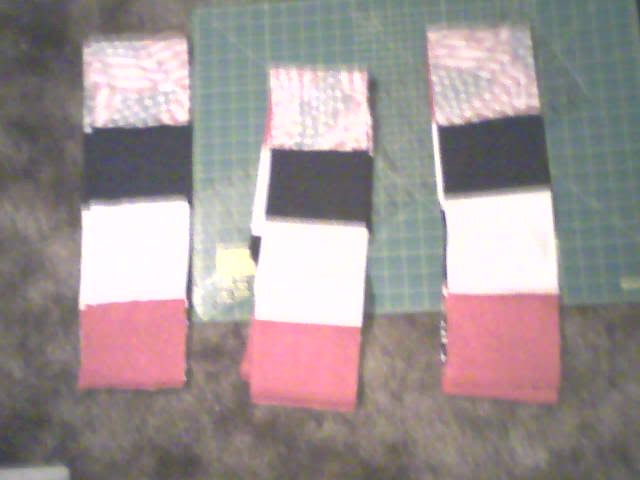 Here's what one looks like open: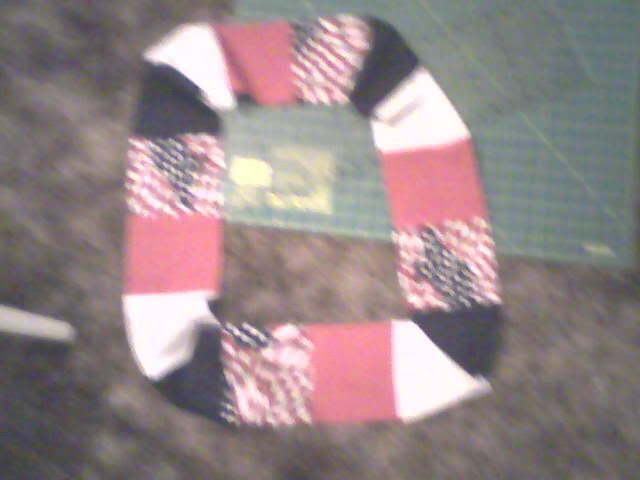 I didn't have enough fabric to make all 16 rows. I was one row short, but I knew i would be going into it. Here is a pic of just sewing the strips together and making the rows: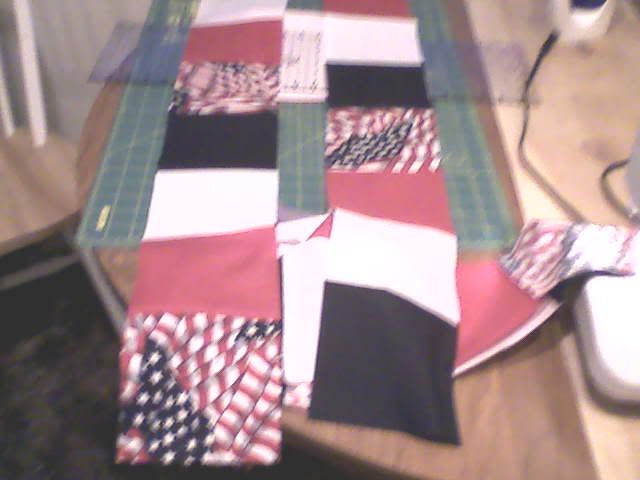 Since I don't have a pattern to work with, I made a diagram numbering each block. Then I took a small piece of paper and labeled where each row needs to be seam ripped to make the stair step design:
So now, what I need to do, is seam rip at each pin. That will give me the stagger pattern that I need. Then just sew the rows together and the top is done. The hardest part now is just matching my corners.
Thread
Thread Starter
Forum
Replies
Last Post

Posting Rules
You may not post new threads
You may not post replies
You may not post attachments
You may not edit your posts
---
HTML code is On
---