New Century Sewing Machines?
04-23-2021, 10:25 PM
Member
Join Date: Apr 2021
Posts: 42
New Century Sewing Machines?
---
Hello, I am new to the forum. I just got a New Century sewing machine from I am guessing the 1930's. I'm just wondering if parts and needles are easily findable for this machine and who exactly distributed it? Was it made by White? or another sewing machine brand? I can find barely any information on it. I just know that it is a round bobbin rotary sewing machine. And I am not sure what kind of needles I can use in it. Originally it ran by electric and was in a cabinet with a knee switch. But I guess the cabinet was damaged so the seller took it out and refurbished it. I tried to plug it in but it smelled as though it were burning so I decided to make it into a hand crank machine. It sews beautifully, it's a shame to get rid of it. Any and all help or information will be so appreciated!

04-24-2021, 04:29 AM
---
Welcome. It is quite possible that it is a White, but it could also be made by another company. New Century is listed as a badge name for several different companies. It is also possible that it could have been made by a different company than any of those that have "New Century" listed. We would need a picture to determine who actually made it.
According the needle list from ISMACS even the White could have used two different needles. (The pdf referred to can be found at
http://ismacs.net/needle_and_shank/i...edle-list.html
) Some of the others makers also used different needles for machines with the same name. You say "It sews beautifully," so it must have come with a needle. Do you have other machines that you could compare to the needle in this machine?
Have you put a hand crank on it?
We like pictures. In order to post pictures on Quilting Board, you will probably need to reduce or compress the picture to a
file size that is smaller than 2MB
. How to post images can be found at
https://www.quiltingboard.com/attach...020-01-17-.pdf
Don't forget to scroll over to the far right to find and click on the "
Upload
" button.
I have found that only the big red "Reply" button or "Quote" work to give me the paper clip icon to work for adding pictures.
https://www.quiltingboard.com/attach...p-location.jpg
Some additional info regarding reducing images at post #4 and images for the scroll and upload button can be found at #5 of
https://www.quiltingboard.com/main-f...d-t312607.html
Janey - Neat people never make the exciting discoveries I do.
Not affiliated with off-site link(s)
04-24-2021, 09:45 AM
Member
Join Date: Apr 2021
Posts: 42
---
It came with a needle, yes and several other needles about 6 some of them have light rust on them. Do you know of any way to remove the rust? I was just wondering if it would take any sort of modern needle? And it does not have a hand crank on it yet because I'm not sure if it has a motor boss or not, I really don't know much about sewing machines. I have two modern sewing machines and then this vintage/antique one. If a handcrank won't go on it I was researching other ways of making the hand wheel spin, I guess you can use a steering wheel spinner for a tractor. So I was thinking of doing that. Right now I was just using my hand to manually turn the wheel. And it sews beautifully that way but is a little exhaustive but worth it because I really love the sewing machine.
Here is a picture of it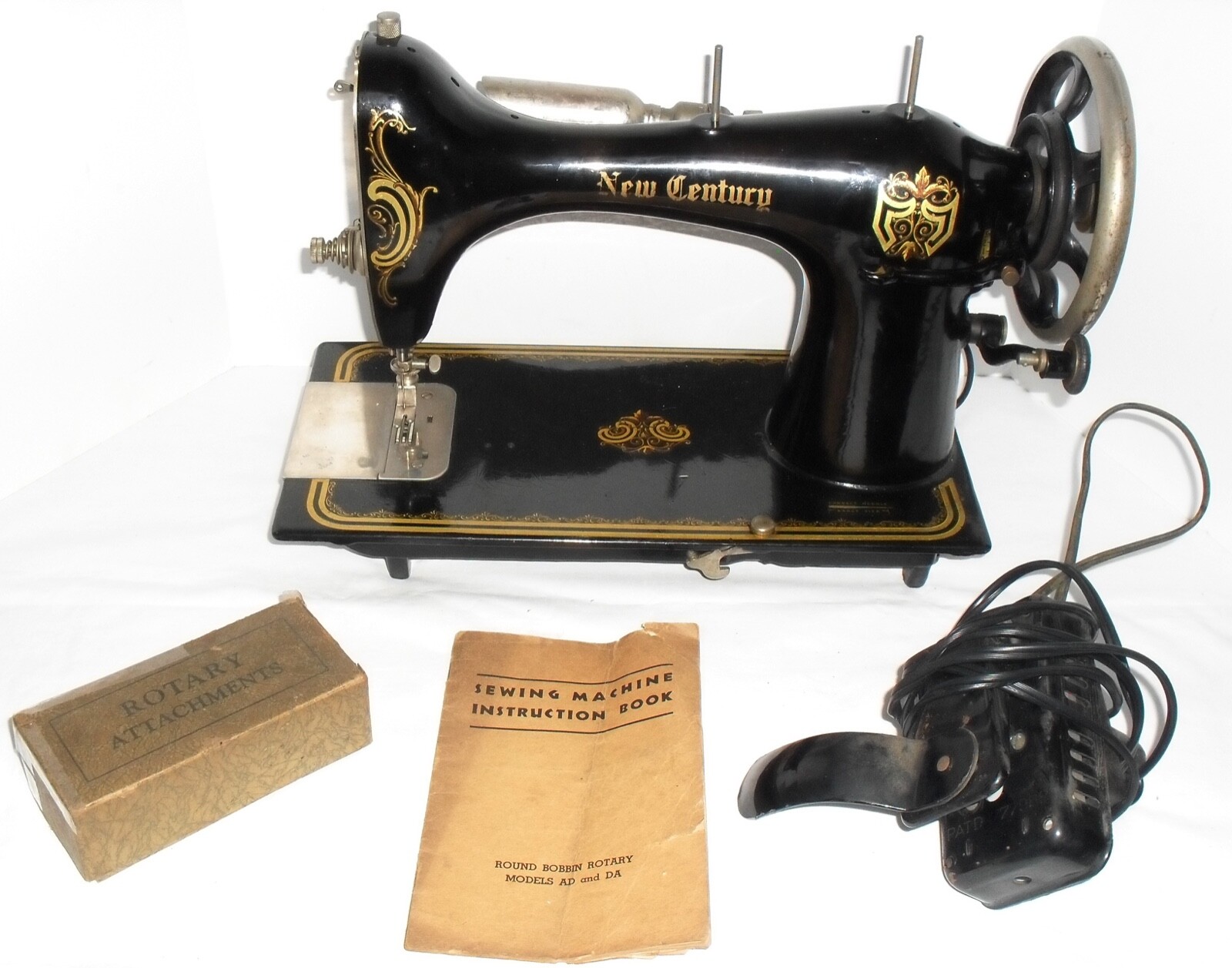 and some more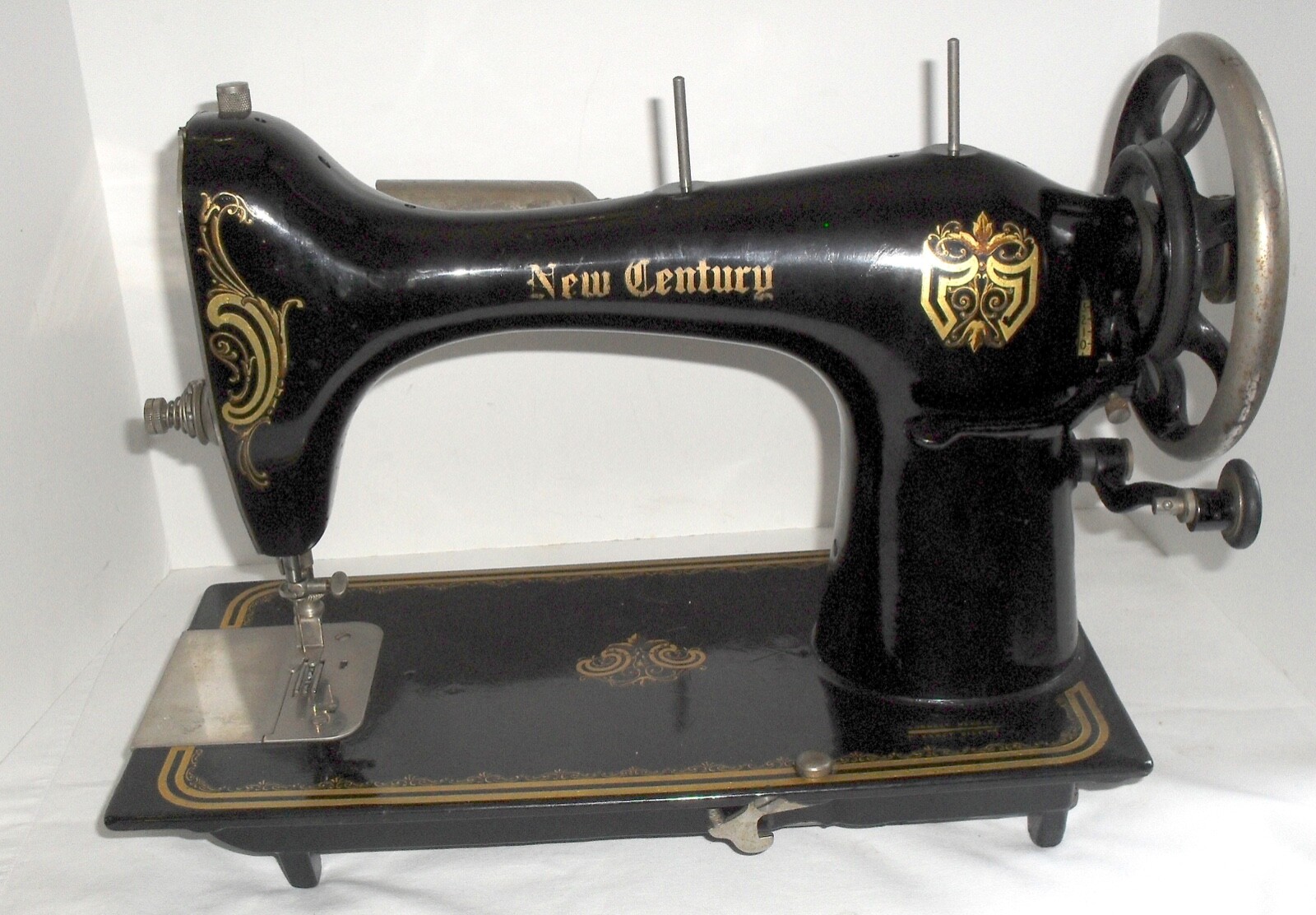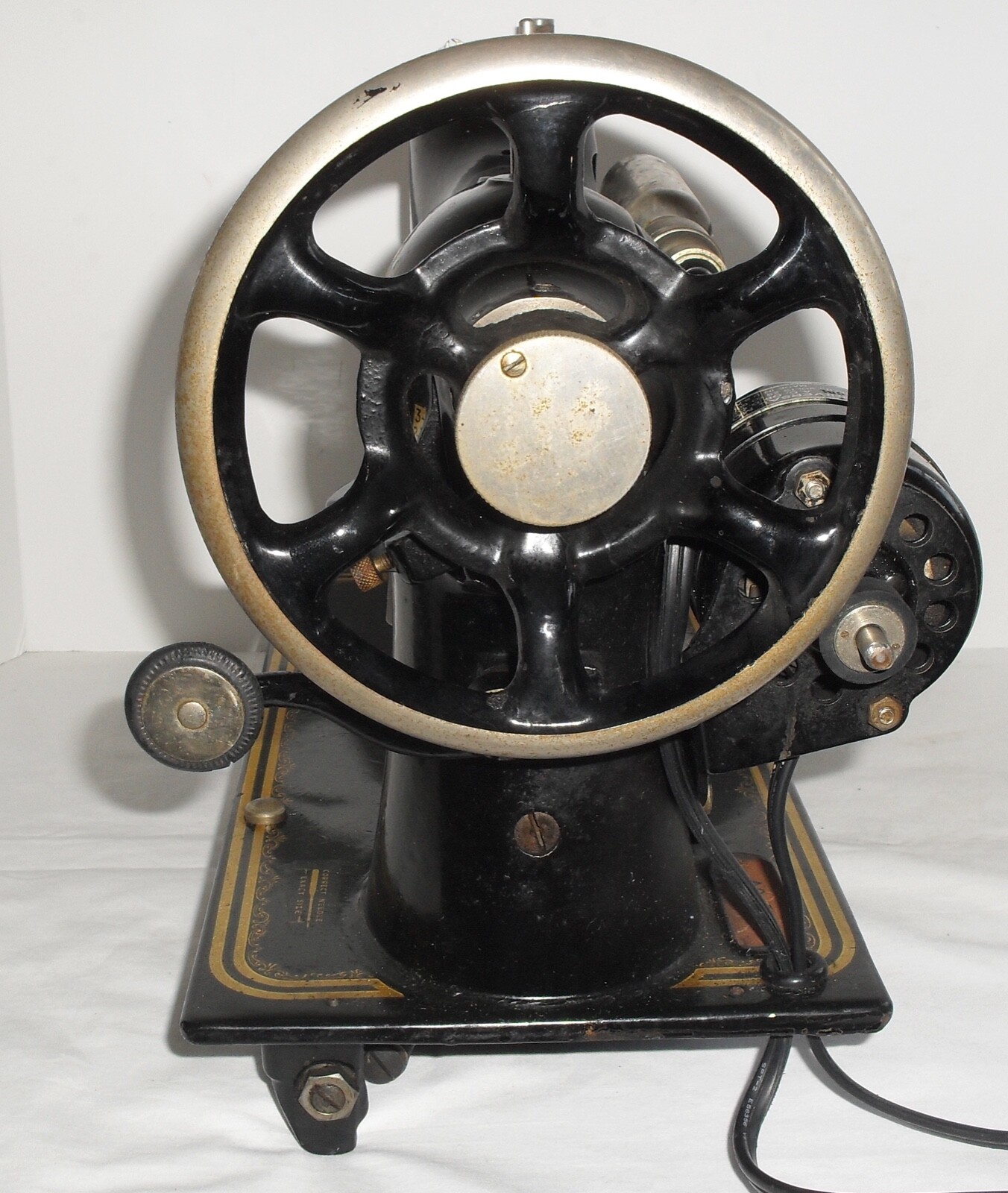 04-24-2021, 09:58 AM
Member
Join Date: Apr 2021
Posts: 42
---
I found the exact sewing machine I have that I just sent you online here
https://secondchancecharms.com/2018/...chine-cabinet/
but I got really confused about the information. Is it an australian brand machine?
The one I bought was removed from the cabinet because it was damaged and it came with everything it had, they supposedly rewired it but I plugged it in and like I said it smelled like it was burning. So I just decided to remove the wires, I removed the motor and also the light. I don't know anything about rewiring older sewing machines so I thought of using it as a hand crank just to be safe. There's a flat area on the back below the wheel with one screw in a hole. But above that where the bobbin winder is there is a ridged plate where the bobbin winder is screwed in just below the hand wheel. Do you think this once electric machine could take an actual hand crank? I know it could be used as a treadle machine but I don't have a cabinet or the right one to use it in. I'm not sure if they make hand cranks for any other brands of sewing machine other than singer.
I'm mostly concerned about needles and being able to use easily findable ones and possibly finding a spare bobbin case and bobbins. I do have a bobbin case and 2 bobbins presently but one is covered in rust.
and I'd just like to know who originally made these machines if possible. Thank you again and for your information or anything else you have to add!

04-24-2021, 10:08 AM
Member
Join Date: Apr 2021
Posts: 42
---
Also, for the hand crank I really really don't want to drill a hole in it or anything, if I could just unscrew something and add something to it I'm fine with that but I don't want to do anymore permanent damage to it.
04-24-2021, 04:05 PM
---
This is a class 15 machine, aka a Singer 15 "clone." You will get some expert advice later, but you should be able to find whatever part(s) you need. Check this thread:
https://www.quiltingboard.com/pictur...p-t164361.html
for some cool pics of similar machines, and some links.
Welcome to the board.
04-24-2021, 08:28 PM
---
No, that is not a 15 clone, nor even a 15 class machine. It is a New Home model AC probably mid to late 1930s. Great that you have a manual.
It takes a special needle that is not often seen for sale. It is called a "CC 1221" and there is not a modern equivalent. There was someone who tells of grinding a 15x1 needle to work for the needle that this machine takes at
http://myperfectstitch.blogspot.com/...r-classic.html
While the bobbin and bobbin case are similar to White machines, they are different. It
looks like
you got at least two bobbins.
I'm not sure what the screw is for that is underneath the hand wheel, but it is not a "motor boss" and I can't tell if it is centered so that one could just add a hand crank on and sew also the screw threads might be different. The spokes on that hand wheel are spaced further apart than the Singer machines. I'm wondering if the smell was rubber or dirt or electrical. I'm not really into electrical stuff, either. I have heard that some motors do smell or smoke a bit after sitting for a while. It could just be dirty. I am fairly certain that the knee controller could be removed and a foot controller could be put on. It seems like I have seen some controllers that were initially had the knee lever but it was removed to use as a foot controller. It may be awkward but you could twist it to the back and still use it as foot control. I know that Mariam used a steering knob on one of her machines.
I'm curious as to know if there are some red lettering on the bottom of the attachment box. With the pattern of the box, it may be hard to see.
Also something to note would be that the hand wheel turns opposite of Singer machines. So it rotates clockwise as you are looking at the hand wheel.
Janey - Neat people never make the exciting discoveries I do.
Not affiliated with off-site link(s)
---
Last edited by OurWorkbench; 04-24-2021 at

08:30 PM

. Reason: edit white space
04-25-2021, 09:35 AM
Member
Join Date: Apr 2021
Posts: 42
---
Wow, you're a genius! And I mean that in the most sincere kindest way. I just looked at the bottom of the attachment box and it is red on the back of it and you're correct it is very hard to see with the design of the box but I CAN make out where it says AC NH!! the rest of it is very very hard to see but I'll look again. I'm pretty bummed out about the needles. I really wanted to sew with this and make it my regular sewing machine, not just a collectable item. I don't have a grinder and I have no idea how to mess (adjust) with the needle bar, (I was looking up info on that too). I have about 6 needles that came with it but I'm not sure how long they will last? I guess I could just save it for delicate things.

Posting Rules
You may not post new threads
You may not post replies
You may not post attachments
You may not edit your posts
---
HTML code is Off
---