Virtual Quilting Weekend -- October 7-10, 2016
10-07-2016, 06:58 PM
---
Originally Posted by
DebraK
here's a nine patch I'm working on this weekend. The card is my color inspiration.
Attachment 559812
The word for this one is gobsmacked!
10-07-2016, 07:04 PM
---
Originally Posted by
Macybaby
This is what I started with this morning.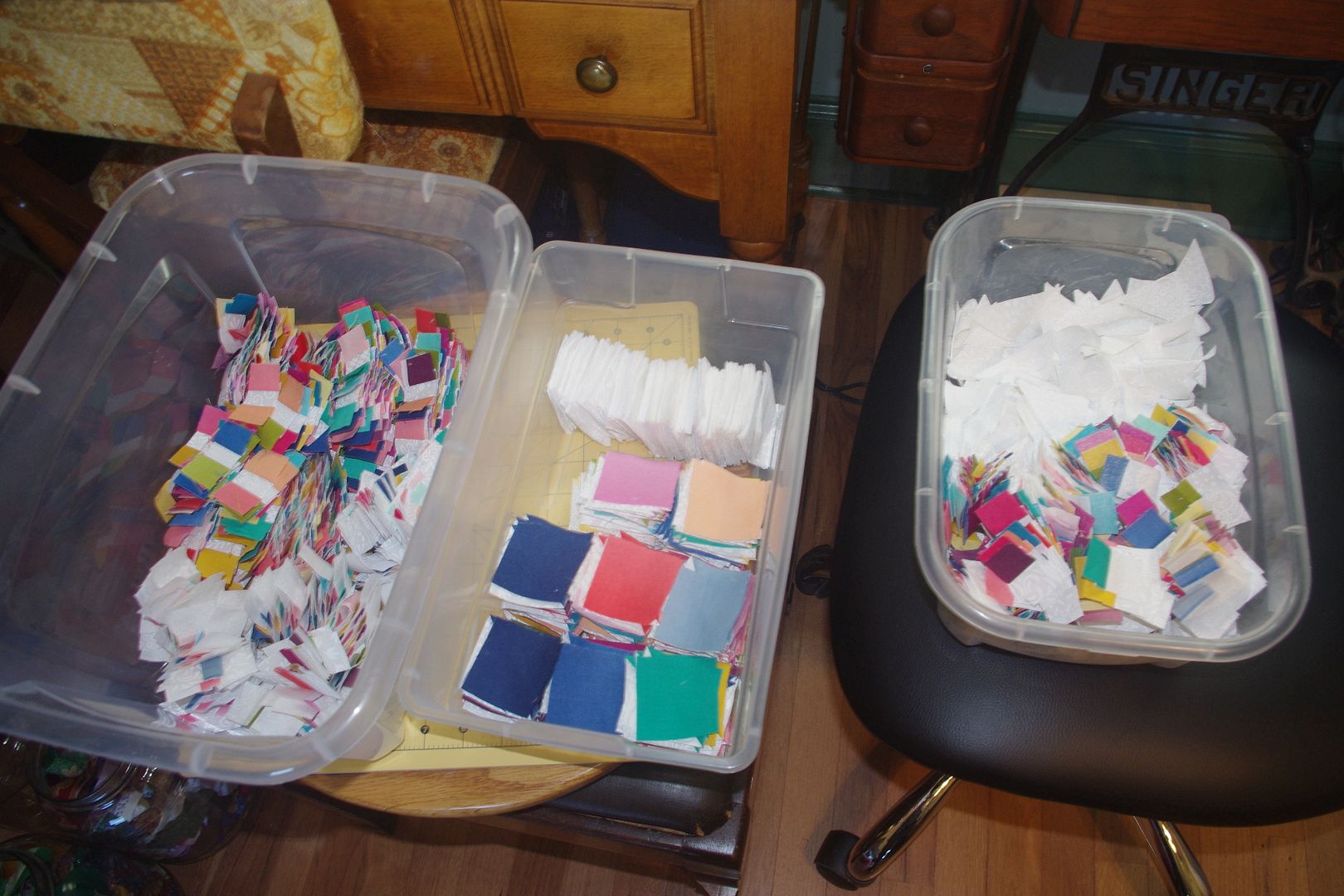 This is made with assorted white, and 13 solid fabrics - but they are ombre so it looks like way more. I'm making enough blocks for a 60" x 60" throw. I figured that was going to be enough work! It's two blocks that alternate.
Got the 4 patch ready for the white corners to be sewn on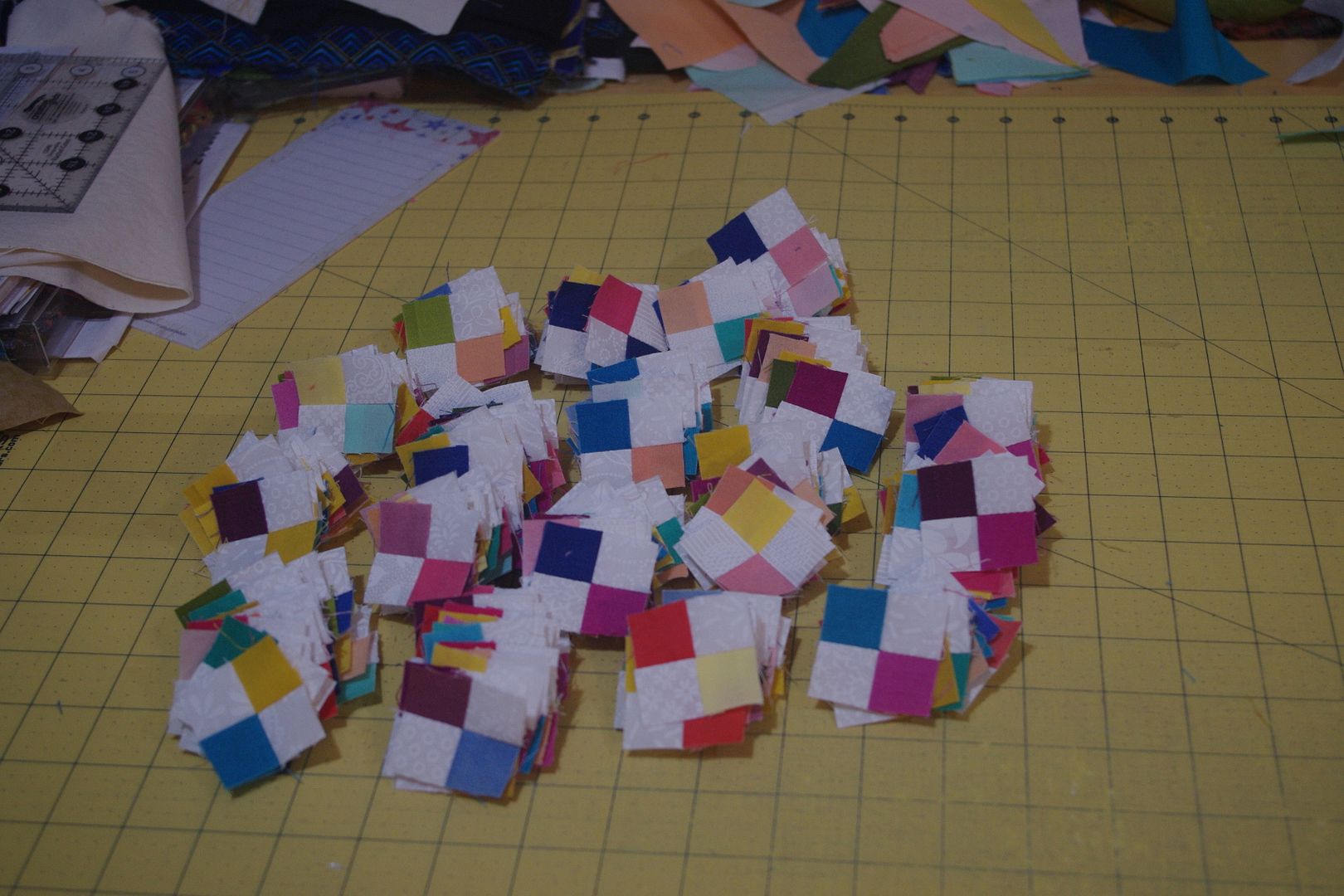 And I have all the 9 patch sewn but not pressed yet. My husband came upstairs and said it looked like I was sewing confetti! -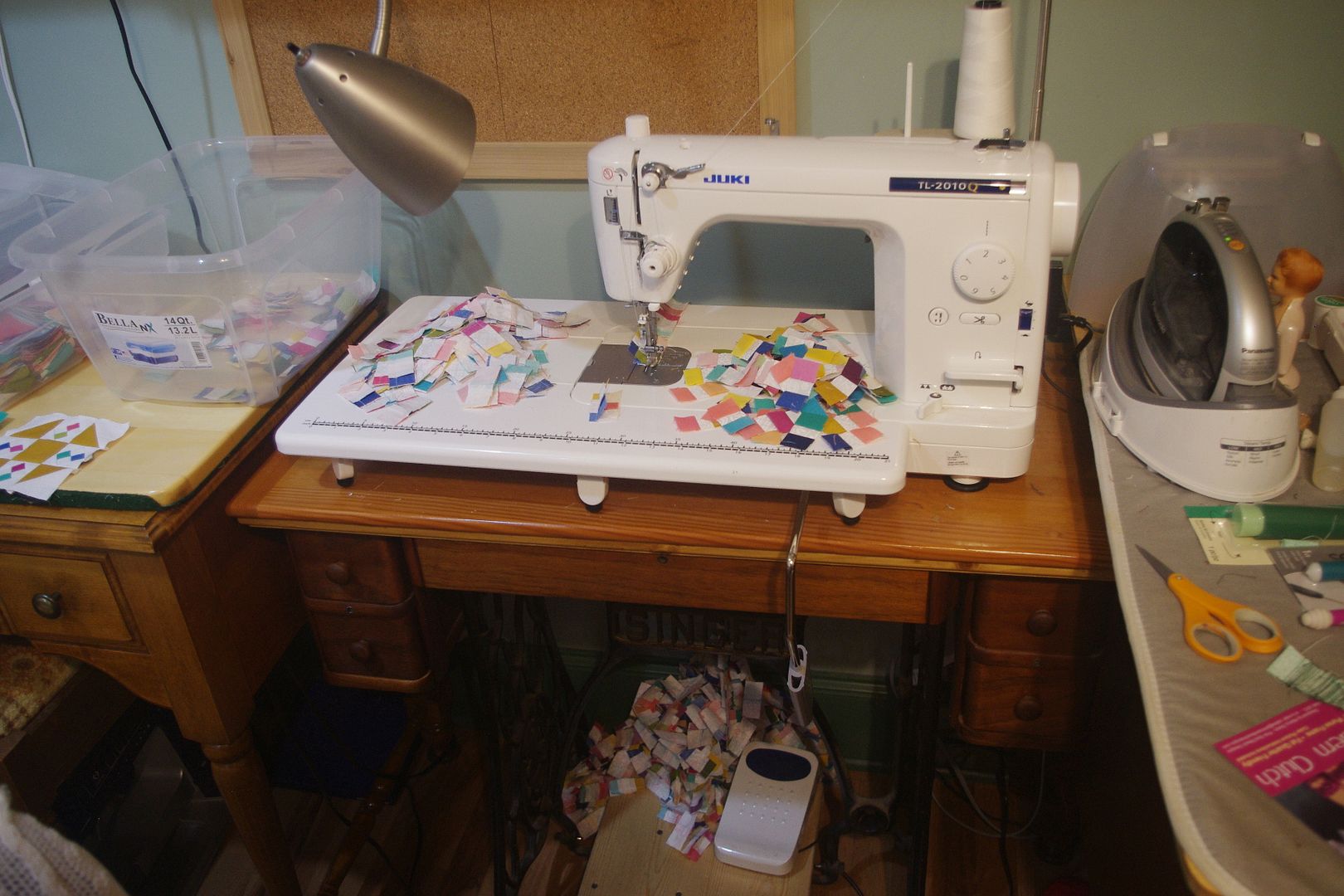 This is just plain wonderful to see!
10-08-2016, 03:20 AM
---
Same here...and Macybaby I like the looks of your project too. It's going to be fantastic.
I am going to try to finish a warm wishes baby quilt this weekend but I may not be able to spend time on my machine until Sunday evening. Today we are working to button-up our summer home on an island off the coast of Maine. Water will be shut off in another week to the island so I like to get all my laundry and cleaning done. Then I will drag my patio furniture in, roll up garden hoses, strip the garden of my last surviving tomatoes, beets and carrots and maybe run the rotatiller through once before putting it away. I also cover all of my furniture with old sheets. It's always a sad time of year...summers fly by so quickly.
10-08-2016, 04:04 AM
Super Member
Join Date: Jan 2014
Location: Gaylord, MN
Posts: 2,955
---
I will be FMQ 4 quilts, catching up after I had my big machine tuned up. They are all quilts I put together with my Featherweight using up squares and strips. They are not big so won't take that long. My 8 year old Grandson is here and wants to sew so I have to find something for him to do. I think I will trace a pattern of some kind of character and have him hand stitch just following the lines of the pattern. Love those Grandkids but they think they have to do a project when they're at this Grandmas. Glad I can do it.
10-08-2016, 04:05 AM
Super Member
Join Date: Nov 2010
Location: Cincinnati, OH
Posts: 3,810
---
Dedemac, I hope your job interview went well.
rryder, good luck with your quilt!

che, as altairss said, we try to do these fairly often. There is almost one every month, I generally try to schedule them on long American holiday weekends as that seems to work best for the majority of the people on the board. It's always fun to see what others are working on and find inspiration for new projects of our own. Sometimes people are shopping to add to their stash or organizing their work rooms over the weekend. If you have any other questions, please ask.
Lots of work getting done on here. I hope to upload some pictures later. I also have some room organization to do

10-08-2016, 04:34 AM
Senior Member
Join Date: Dec 2009
Location: Texas
Posts: 596
---
I love that I caught this in progress this time. I will be working on my studio today, lots of sorting and purging, and with alot of luck will be quilting tomorrow. The weather here is supposed to be perfect so I really hope that I can stay focused.
10-08-2016, 06:51 AM
Super Member
Join Date: Aug 2013
Posts: 9,295
---
I'm finally going to start my selvage lamp project and hope to finish it, barring trouble, by early afternoon. Then I want to finish a bassinet crib bumper., finish a log cabin pillowcase, for and start on a log cabin quilt. That should keep me out of prison for the weekend.
10-08-2016, 08:35 AM
Super Member
Join Date: Aug 2013
Posts: 9,295
Thread
Thread Starter
Forum
Replies
Last Post

Posting Rules
You may not post new threads
You may not post replies
You may not post attachments
You may not edit your posts
---
HTML code is On
---